TRANSFORMING OUR
CHURCH "EL SALVADOR"
RENOVATION OF "EL SALVADOR" CHURCH
HELP US TO ENHANCE OUR
CHURCH AND CREATE A VIBRANT HUB FOR OUR COMMUNITY.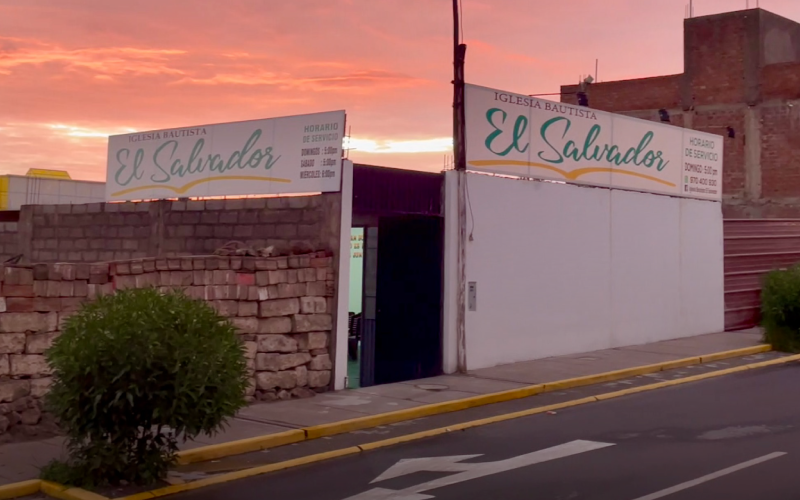 "EL SALVADOR" CHURCH RENOVATION: $30,000

35%

35%
Help us in the renovation of our beloved church, "El Salvador." With a collective passion for revitalizing our spiritual home, we aim to raise funds to improve the infrastructure and construct a much-needed second floor.
Your generous contributions will directly support this transformative project. By investing in the renovation of our church, we can create a more inviting and functional space that nurtures faith, fosters community, and accommodates our growing congregation. The funds raised will be utilized to enhance the infrastructure, ensuring the safety, durability, and accessibility of our church. Additionally, the construction of a second floor will provide expanded capacity, offering versatile areas for worship, education, and fellowship.
Join us in "Renewal of Faith" as we unite in our commitment to transforming our church, El Salvador. Together, let us embody the spirit of stewardship and embrace this opportunity to create a space that reflects the beauty of our faith and serves as a beacon of hope for generations to come. With your generous donations, we can embark on this transformative journey and witness the profound impact of our collective efforts.
EMBRACE A FELLOWSHIP OF
GENEROUS, PASSIONATE GIVERS.
Rest assured, 100% of your donation goes directly to the ministry. We understand the importance of transparency and accountability, which is why we provide an annual year-in-review email detailing how your donated funds were utilized within the ministry.
Thank you for your unwavering support and belief in the transformative work we are doing. With your partnership, we are spreading God's love and changing lives for eternity.
When you To make a donation online, follow these steps in the giving box on this page:
1. If you would like to support this project please choose "General Projects – McCormack Family" option from the dropdown menu.
2. Choose what you would like to give from the dropdown menu.
3. Enter the $ amount.
4. Choose your method of payment.
5. Choose "One-Time", "Monthly" or another time frame that you would like.
6. Click the "Give Now" button.
7. On the next form, enter all the required information. Please consider clicking on the "I would like to add…" box to help cover the transactions fee. This will allow more of your support to go to the missionary or project..