EQUIPPING FUTURE MESSENERS:
EMPOWERING SEMINARY
STUDENTS FOR GOSPEL MINISTRY 
SUPPORT A SEMINARY STUDENT
BE THE DRIVING FORCE THAT
PROPELS THESE STUDENTS FORWARD.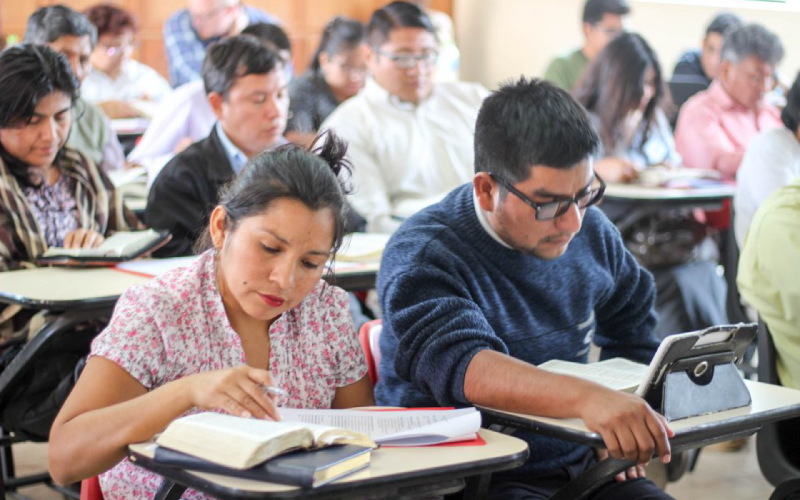 ONE YEAR OF PAID STUDIES: $500

15%

15%
A seminary student is who is dedicated to preparing for a life of missionary work and planting new churches. With a collective vision of supporting and equipping these future messengers, we aim to raise $500 to cover their expenses for an entire year of seminary education.
Your generous contributions will directly impact the success of this aspiring missionary. By investing in their education and providing the necessary financial support, we empower them to receive comprehensive training, theological education, and practical skills needed for effective ministry on the missionary field.
Together, let us be the driving force that propels these students forward, ensuring that they are equipped with the knowledge, wisdom, and resources to confidently share the gospel and establish vibrant faith communities. Your donation will make a significant impact on their ability to focus on their studies and practical ministry experiences, fostering their growth and deepening their commitment to serving others.
EMBRACE A FELLOWSHIP OF
GENEROUS, PASSIONATE GIVERS.
Rest assured, 100% of your donation goes directly to the ministry. We understand the importance of transparency and accountability, which is why we provide an annual year-in-review email detailing how your donated funds were utilized within the ministry.
Thank you for your unwavering support and belief in the transformative work we are doing. With your partnership, we are spreading God's love and changing lives for eternity.
When you To make a donation online, follow these steps in the giving box on this page:
1. If you would like to support this project please choose "General Projects – McCormack Family" option from the dropdown menu.
2. Choose what you would like to give from the dropdown menu.
3. Enter the $ amount.
4. Choose your method of payment.
5. Choose "One-Time", "Monthly" or another time frame that you would like.
6. Click the "Give Now" button.
7. On the next form, enter all the required information. Please consider clicking on the "I would like to add…" box to help cover the transactions fee. This will allow more of your support to go to the missionary or project..