The box of Christmas decorations landed with a thud. The dust leaped through the air as my heart sank in my chest. There, packed away, were three little white stockings. My wife had bought the third matching one in anticipation that this year we would be celebrating Kylie's first Christmas. As the tears silently slid down my wife's face, the words to "It's the Most Wonderful Time of the Year" played in the background. The lyrics at first felt cruel as all the thoughts of what could have been flooded my mind, but then, I remembered the true meaning of Christmas. Not the lights, not the tree, and not the presents underneath, but rather the celebration that our Saviour had come to bring us hope. Because of this hope, our little girl is living out an eternity in the presence of our Lord and Saviour. Suddenly, as my focus shifted, the words to the song no longer felt cruel. It is the most wonderful time of the year because we have hope!
Thank you so much for praying with us last month for the young couple, Chayla and Willie. I started a Bible study with Willie while my wife started a Bible study with Chayla. After studying God's Word with each of them for several hours and answering lots of questions, they each individually chose to accept Christ as their Saviour! What a truly wonderful time of the year to see a young family find hope for all eternity.
Last month, I also shared the joyous news with you of Luana and Anthony who had both gotten saved. As Anthony continued discipleship with me, and Luana with my wife, the two both decided to follow God in believer's baptism! Well, as the day came for our baptism service, we decided to hire a young man named Louis to help us fill the baptistry since our church property still does not have access to water. After a long afternoon of helping us carry water, Louis decided to stay for the service to see what was going on, and after the service, Louis also got saved! What a truly joyous time!
Our mission board, Vision Baptist Missions, has the most wonderful news! God has provided them with a new property which will allow them to continue growing. With this most wonderful news comes a new mailing and support address. We would greatly appreciate it if you could begin sending all mail and support to the following address: Vision Baptist Missions PO Box 647, Dawsonville, GA 30534. Thank you so much. Merry Christmas from the McCormack Family, and we wish you a wonderful time with family and friends as we all celebrate the hope that we have in Christ!

Your Missionaries to Peru,
Mitch, Jacqulyn, Landon, and Ryan McCormack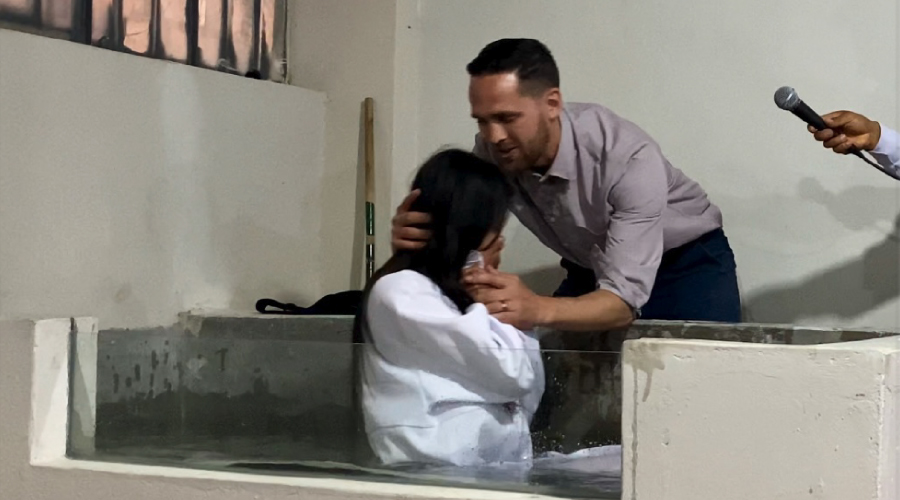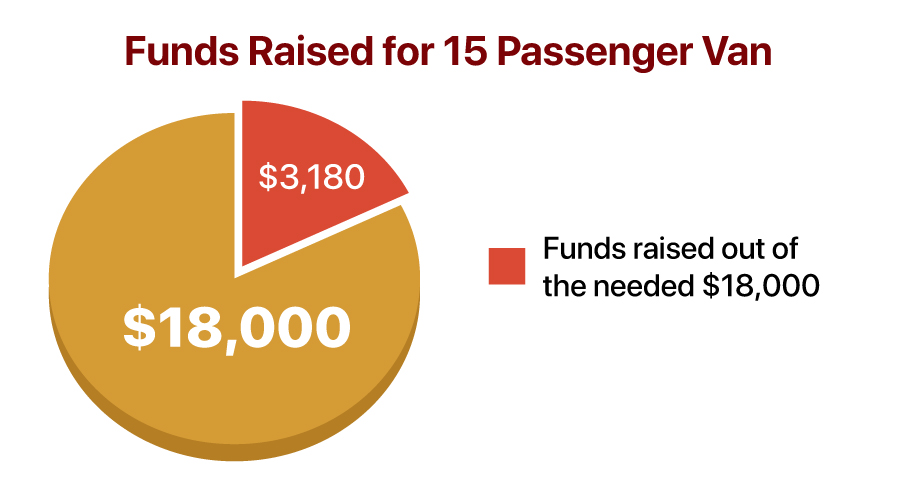 ---
PRAISES:
Thank you for praying with us last month. Willie and Chayla both accepted Christ as their Saviour!
Anthony and Luana both followed the Lord in believer's baptism!
Louis got saved after coming to a service to help us fill up the baptistry!
We are praising God for several churches that have generously donated to help us raise the funds to buy a church van!
PRAYER REQUESTS:
Please continue praying for our church's transportation needs as we are now looking to buy a fifteen-passenger van to help further reach our community.
Please continue praying for Estephany and Franco to accept Christ, and please be praying for Willie and Chayla as they grow in their new relationship with God.
Please be praying for our next outreach event on December 17-18.